Cara Stigger appeared on WAVE 3 Listens Live to share her thoughts on a new program, "Remembering Ali". Watch to see Cara's personal heartache with the issues of systemic racism.
It has been four years since Kentucky and the world mourned the passing of Muhammad Ali. "Remember Ali" will include eulogies from his funeral in Louisville and parts of the funeral procession. Watch Saturday, June 6 at 7pm, on WAVE 3.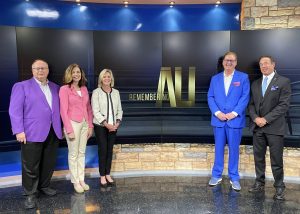 Kaufman & Stigger is humbled to be part of this program celebrating Muhammad Ali's life.
Read the rest » Remembering Ali – Cara Stigger's Personal Heartache with Systemic Racism